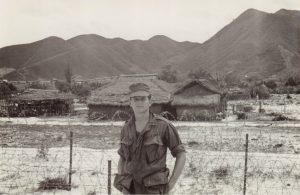 In 1968, Sergeant Tom Wyncott returned home to Chicago after two tours of combat duty in Vietnam, and took a job running a flexographic printing press for $2.00 an hour. Within months, he was promoted to Supervisor, and ran the pressroom (as well as a press). After several years, he relocated to Elkhart, Indiana to take a job with a major pharmaceutical company, but maintained his interest in printing. Subsequently, he bought a 20-year old, second-hand, flexographic printing press, and with $200 of working capital, he started making labels on the weekends in his parent's Chicago basement.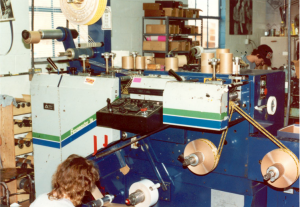 Wyncott married Elkhart native Kristine Hansing in 1974, and moved his printing operation to Elkhart. While raising a family, and working a full time job, Wyncott ran Standard Label as a part-time, one-man operation out of his home until 1981, when Standard Label's sales growth necessitated a move to a commercial facility on Baldwin Street in Elkhart, adjacent to High Dive Park.
By 1990, Wyncott had outgrown the Baldwin Street building, and he built a new facility in the Elkhart Industrial Park at 4200 Wyland Drive. The business grew so rapidly that by 1994 he had to build a large addition to the new facility. Another large addition is currently being contemplated.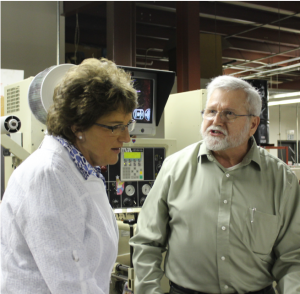 As Standard Label grew from a one man, one press operation run out of a Chicago cellar, to a large commercial printer with a dozen printing presses, Wyncott earned a reputation as an innovative leader in the flexographic printing industry.
The Standard Label Company has developed many creative solutions for customer needs, and constantly pushes the limits of flexographic technology. Standard Label's many innovations include coming up with a way of flexographically producing batteries for the instrument panels of military jets, creating innovative, functional packaging for the Coca-Cola Company, and producing unsupported film packaging without the aid of chill drums.
To this day, our core business remains producing high quality pressure sensitive labels on time and at a fair price.